You are tasked with building the following visualization: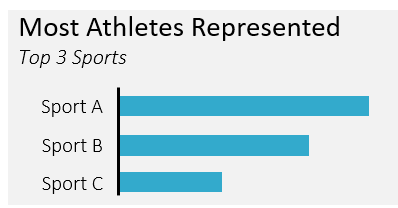 A base report is an underlying report that sources a visualization. From a SQL point of view, you first want to build a base report before creating the visualization.
Which of the following statements about the base report for this visualization is false?